Open a laundromat of your own without being on your own
Because your success matters to us, we help you maximize the profitability of your Speed Queen laundry business.
• Location analysis and site selection
The answer to the question "How much money can I make with a laundromat" greatly depends on its location. Thanks to geographic data and our experience in the industry, we help you find the perfect area in which to set up your Speed Queen Laundromat (or laundromats!).
• Laundromat Business Plan
The financial study is another crucial step prior to opening your Speed Queen self-service laundry. Again, our experts accompany you and help you build a complete, detailed and realistic laundry business plan.
• Facility design & equipment selection
This is the core of our business.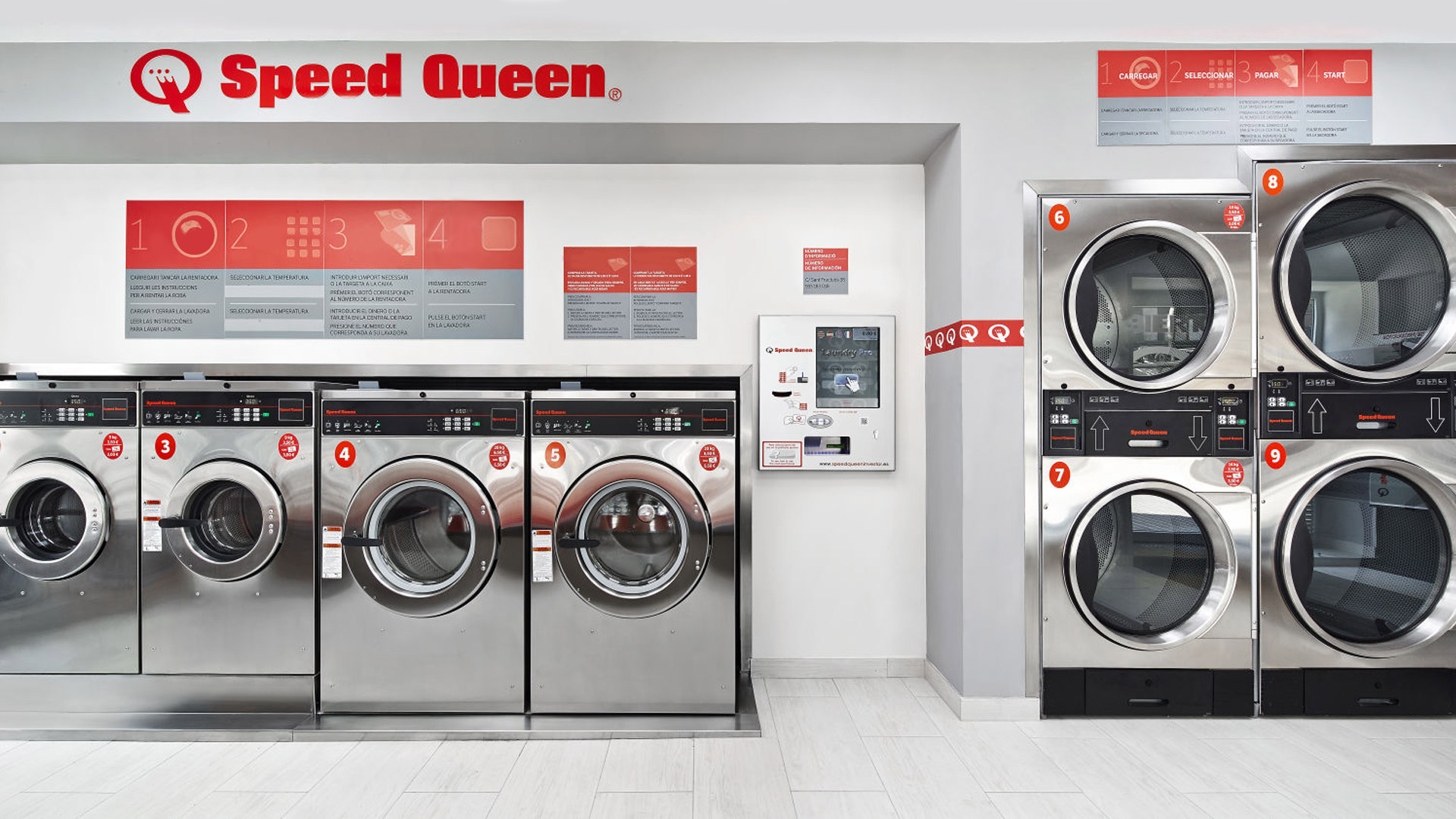 Your laundry store should be as welcoming and efficient as possible and you cannot achieve this only with a good laundry business plan. We are experts in determining how many and which washers and dryers to use. Plus, we will set them up in your store for more effective results. But there's even more! We also take care of the decoration and outdoor commercial signs with modern panels, which are easily identifiable, and allowing you to easily promote your self-service laundry.
• Marketing Support
The location being selected, the laundromat business plan validated, the washers and display installed… Then all you need is customers! By opening a Speed Queen self-service laundry, you also get a wide range of professional marketing materials such as:
Store Opening kits

External display

Visibility on our websites

Advertising examples for printed media (newspapers, magazines)

Direct marketing suggestions

…
• Technical support
Our global network allows your requests or needs for technical intervention to be handled in record time. Because the good running of your laundry store is key to your success!