How to start a laundromat
Some important factors have to be taken into account when starting a laundromat business.
 • Qualification
                  Owning a Speed Queen laundromat does not require any specific qualification. No degree or special training are necessary.

Therefore, it is an opportunity accessible to everyone! And best of all, it is a self-service laundry business, which means customers and machines do all the job for you! Then there is absolutely no need to be present. This is the reason why owning a laundromat is the perfect option as a second job: you do not have to quit your current job to make money in the laundry business. A laundromat is a stable business which offers uncommon flexibility with unmatched ROI.
Note: you can actually manage several laundromats at the same time as running a laundromat takes very little of your time.
 • Location
                   One of the most important factor when considering how to start a laundromat is the location. Indeed, the choice of the location is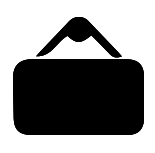 extremely strategical and the major part of the success of your laundry will depend on it. The sales forecast of a laundromat business is calculated according to the demographics and characteristics of the target area.
Note: our experts provide demographic information which they analyze with you to select the most appropriate location to set up your laundry business.
•

Quality of the equipment

It is essential that the infrastructure of your laundromat meets your customers' expectations. Besides, it has to be reliable and sustainable in order to reduce the maintenance and renewal costs. Starting a Speed Queen laundromat business means you are dealing directly with a proven performer that has been manufacturing high-end professional laundry equipment for over a century. Speed Queen washing machines and dryers are robust, efficient, equipped with advanced technology, and offer the professional warranty of its unrivaled quality.
Note: on top of the full operational and personal assistance, Speed Queen also provides excellent support and maintenance services.
•

Start-up costs
Owning a laundromat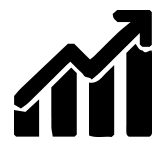 is a profitable business, and startup costs are quite low. These costs depend on the size of the laundry facilities, the location, the number of machines and the extra services offered, if any. The launching costs may however be written off quickly thanks to the very high success rate and return on investment in the industry.